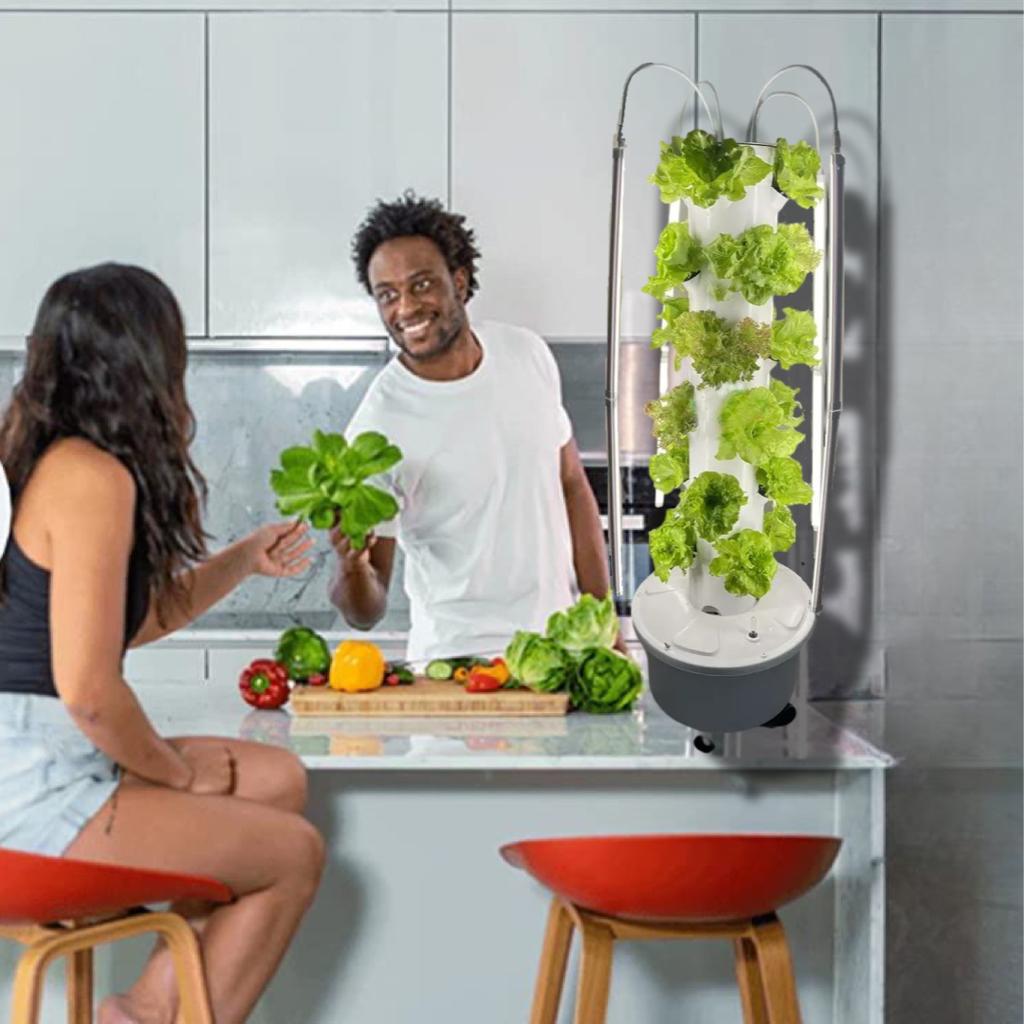 Grow Food at Home in UAE - Best Hydroponic Devices and Accessories
Takufu is a popular brand of hydroponic devices that has gained a reputation for being easy to use and highly efficient. Here's what you need to know to grow food at home using Takufu hydroponic devices:
Choose the right system: Takufu hydroponic expert team helps you to provide the best hydroponic device for your home considering the space and the usage.

Choose the right plants: Our dedicated grow guide will help you to grow the desired product at home using the takufu hydroponic devices. Good options for beginners include lettuce, spinach, herbs like basil and parsley, and small fruits like strawberries.

Get the right equipment: Worry not, takufu got you covered. We will be at your assistance at any time.

Follow the right maintenance routine: Regular maintenance is essential for the success of a hydroponic garden. Our advanced communication system will help you to grow products peacefully.

Enjoy the benefits: Takufu hydroponic devices offer several benefits, including higher yields, faster growth rates, and fewer pest problems compared to traditional gardening methods.
In conclusion, Takufu hydroponic devices are a great way to grow food at home in the UAE. With the right setup, plants, water, and nutrient solution, you can enjoy fresh, organic produce all year round. Just remember to monitor the pH level and follow the instructions carefully for the best results.