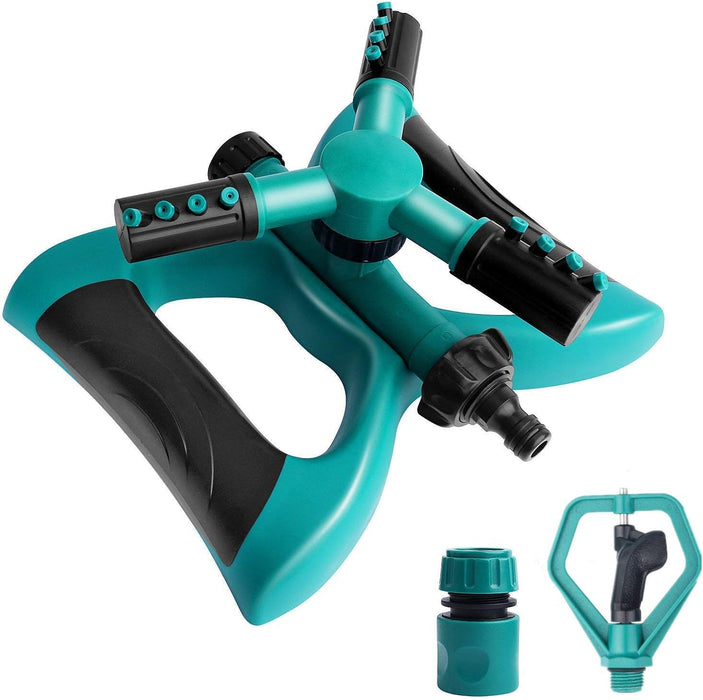 BIGTHREE Garden Sprinkler, Automatic 360 Rotating Adjustable Garden Water Sprinklers Lawn Irrigation System, Covering Large Areas with Leak Free Design...
Original price
Dhs. 49.50
-
Original price
Dhs. 49.50
Adjustable Spray Nozzle: This garden sprinkler allows you to adjust the spray angle from 45 degrees to 90 degrees for different watering effects. The 90-degree angle provides compact watering, while the 45-degree angle covers a larger area. It saves water by targeting it precisely.
Wide Coverage: With a range of up to 32.8 feet, this garden sprinkler covers large areas efficiently. It has three arms, rotates 360 degrees, and waters quickly with International Standard Pipes and water pressure (2.5bar, Max.4bar).
Premium Quality: Made of high-quality ABS plastic and rustproof polymer, this garden lawn sprinkler is durable and features a streamlined butterfly-shaped design.
Versatile Use: Suitable for lawn, agriculture, nursery, and garden irrigation. It can be used in homes, gardens, courtyards, on roads, for greenhouse watering, and even as a fun activity for kids during the hot summer months.
Easy Installation: The lawn sprinkler comes with a quick connect adaptor for instant watering. It's a simple way to keep your lawn and kids happy during the summer.