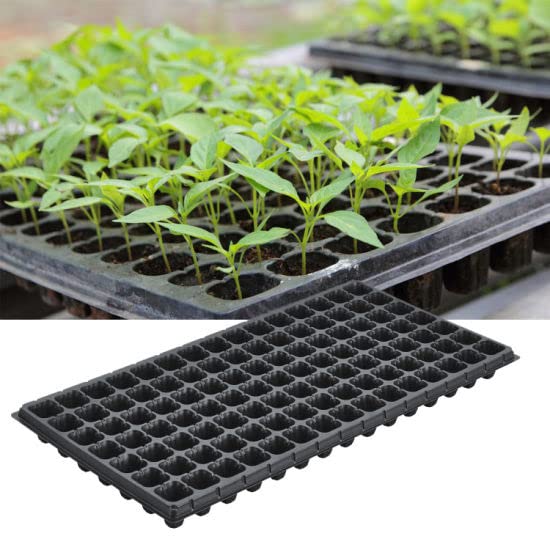 Germination Plastic Seedling Nursery Tray, 12 Trays
Original price
Dhs. 15.00
-
Original price
Dhs. 28.00
Easy to use – use the seed trays for sowing, saving time and effort, the operation is also very convenient widely used in flowers, vegetables, fruits, trees, and other agricultural cultivation
Seeding tray – keep the seedlings moist and reduce water evaporation, keep a check and count of germination. One time non-reusable seed tray, for Seed Germination.

This seed germination tray for plants contains 104 spaces, with a hole at the bottom of each space to drain excess water. These holes also help in improving air circulation near the root zone, for growing healthier saplings.

Strong, durable & reusable seedling pots for seed germination.