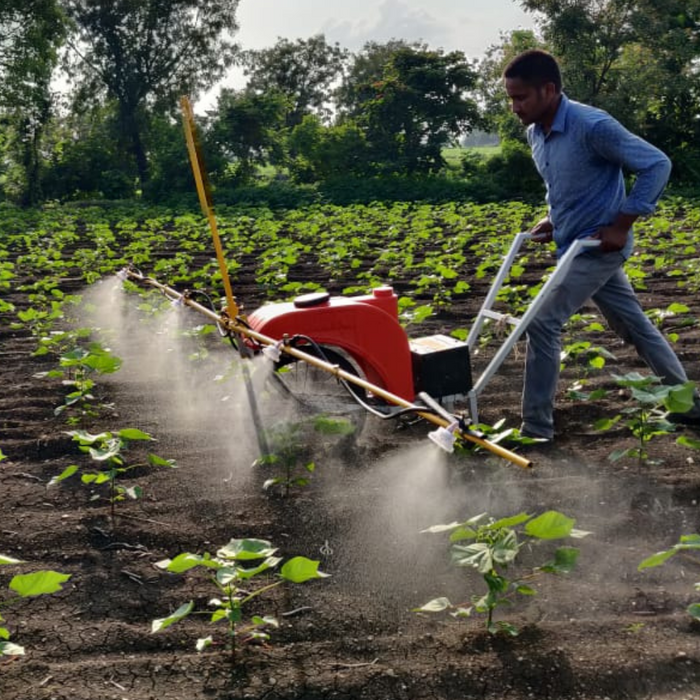 NIYO Spray Pump (Manual pump), 24L
Original price
Dhs. 749.00
-
Original price
Dhs. 749.00
Dhs. 749.00
-
Dhs. 749.00
Current price
Dhs. 749.00
Achieve Precision Spraying with Niyo Spray Pump (Manual) - Control Pressure with Ease
Tired of struggling with uneven and imprecise spraying in your agricultural or gardening tasks? Look no further than the Niyo Spray Pump, a manual pump designed to put you in control of your spraying operations with its high-quality pressure regulator.
Key Features:
Precision Pressure Control: The Niyo Spray Pump is equipped with a top-notch pressure regulator, allowing you to achieve pressure levels ranging from 0.2 to 0.35 Mpa per nozzle. This means you can customize your spraying for different applications, from delicate plants to tough, broad areas.

Exceptional Coverage: With a generous 24-liter tank capacity, this manual pump can cover an impressive 500-550 meters in lengthwise distance on a single tank, ensuring you can tackle large areas efficiently.

Efficient Acreage Spraying: Imagine spraying an entire acre of land in just 30 minutes! Thanks to the Niyo Spray Pump's high performance and precision, you can accomplish this feat with ease, saving you valuable time and effort.
Why Choose Niyo Spray Pump (Manual)?
Our Niyo Spray Pump (Manual) is your trusted partner in achieving accurate and efficient spraying tasks. Whether you're a professional farmer or a dedicated gardener, this pump empowers you to take control of your spraying needs like never before.
Say goodbye to inconsistent coverage and wasted resources. With Niyo, you'll experience the satisfaction of a job well done, and your plants or crops will thank you for the precise care they receive.
Don't compromise on quality, efficiency, or precision in your spraying endeavors. Opt for the Niyo Spray Pump (Manual) and witness the difference it makes in your agricultural and gardening practices.
Upgrade your spraying game today with Niyo and enjoy the benefits of controlled precision!