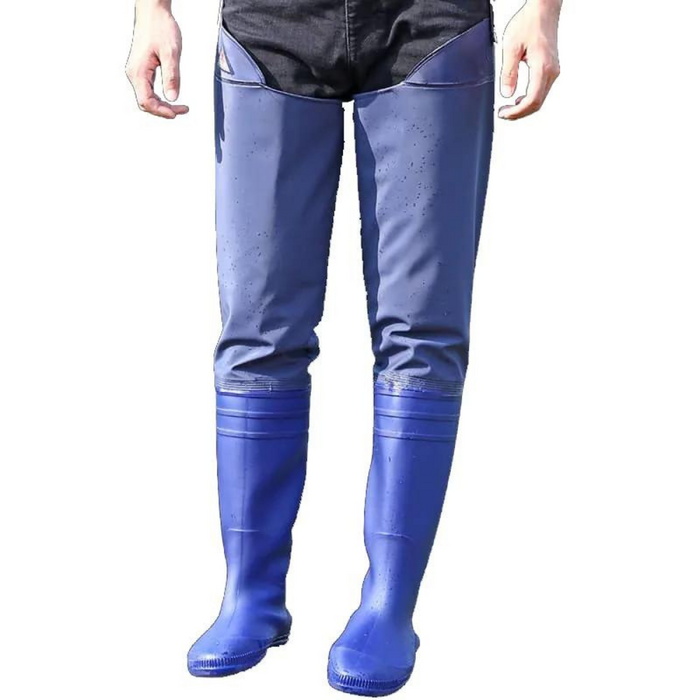 Paddy Farmer Safety Shoes
Original price
Dhs. 115.00
-
Original price
Dhs. 115.00
Dhs. 115.00
-
Dhs. 115.00
Current price
Dhs. 115.00
Paddy Farmer Safety Shoes: The Ultimate in Durability and Protection
When you're out in the fields, you need footwear that can withstand the toughest conditions, and that's where Paddy Farmer Safety Shoes come in. Crafted from high-quality PVC material, these shoes offer unmatched flexibility, durability, and protection, ensuring your feet stay safe and comfortable throughout your workday.
Key Features:
New PVC Material: Our safety shoes are made from a cutting-edge PVC material that's not only incredibly durable but also flexible and unbreakable. Say goodbye to worries about shoe damage in demanding environments.

Seamless Forming: Designed with military precision, these shoes undergo seamless forming, resulting in a rugged and dependable build that can withstand the rigors of farming and outdoor work.

Long Wear, No Leakage: Paddy Farmer Safety Shoes are built to last. You can trust their military-grade quality for long-lasting wear without the fear of leakage or wear and tear.

Wear-Resisting Outsole: The wear-resisting outsole is designed for the toughest terrains. It offers superior anti-slip properties and shock absorption, keeping you steady and comfortable even on uneven ground.

Chemical Resistance: Our safety shoes fear no strong acids or alkalis. They provide the ultimate protection against corrosive substances, ensuring your feet remain unharmed.

Easy to Clean: Keeping your footwear clean is a breeze with Paddy Farmer Safety Shoes. A quick wipe-down, and they'll look as good as new, ready for your next adventure.
Why Choose Paddy Farmer Safety Shoes?
At Paddy Farmer, we understand the challenges of working in demanding agricultural and outdoor environments. That's why we've designed these safety shoes to meet and exceed your expectations. Whether you're planting, harvesting, or tending to your farm, your feet deserve the best protection and comfort.
Invest in Paddy Farmer Safety Shoes and experience the difference in durability, flexibility, and safety. Our shoes are not just a part of your work attire; they're an essential tool that will make your job easier, safer, and more comfortable.
Don't compromise on quality. Trust in Paddy Farmer Safety Shoes for your daily agricultural and outdoor adventures.
Upgrade your footwear today and put your best foot forward with Paddy Farmer!