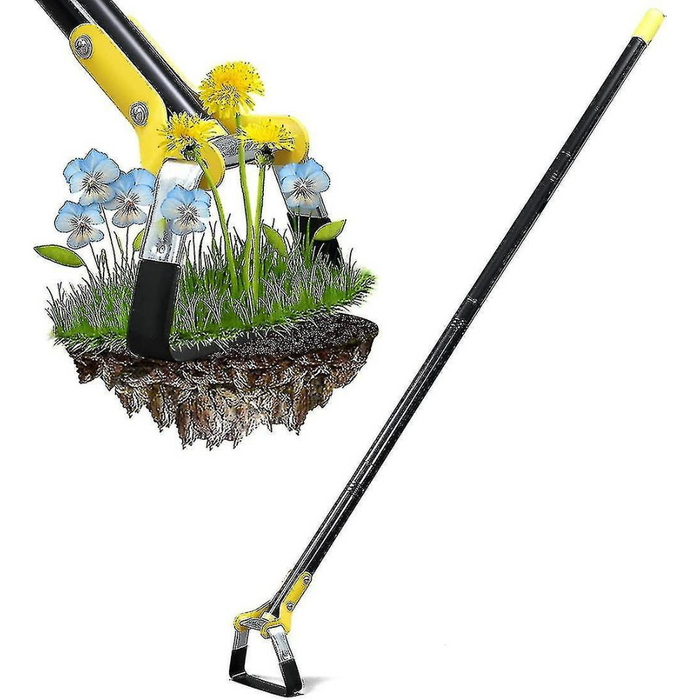 Takufu Hand Weeder
Original price
Dhs. 155.00
-
Original price
Dhs. 155.00
Dhs. 155.00
-
Dhs. 155.00
Current price
Dhs. 155.00
Unleash the Power of Precision Gardening with Our Hand Weeder
Are persistent weeds taking over your garden and ruining the beauty of your landscape? It's time to fight back with our Hand Weeder, a must-have tool for any gardening enthusiast. Say goodbye to back-breaking weed removal and hello to effortless precision.
Key Features:
Durable Construction: Crafted from high-quality, rust-resistant materials, our Hand Weeder is designed to withstand the rigors of outdoor use, ensuring years of reliable service.

Ergonomic Handle: Our ergonomic handle provides a comfortable grip and reduces hand fatigue, allowing you to tackle weeding tasks with ease.

Precision Weeding: The V-shaped forked tip of our weeder is designed for precise removal of weeds at the root, preventing them from regrowing and keeping your garden looking immaculate.

Compact and Lightweight: Its compact size and lightweight design make it easy to maneuver in tight spaces and reach weeds hiding in tricky corners.

Versatile Use: This hand weeder is perfect for removing dandelions, thistles, and other common garden weeds. It's a versatile tool suitable for flower beds, vegetable gardens, and lawns.

Easy Storage: With its hanging hole, you can easily store our Hand Weeder on a pegboard or hook, keeping it within arm's reach whenever you need it.
Why Choose Our Hand Weeder?
Our Hand Weeder is not just a tool; it's a game-changer for your gardening experience. We understand the frustration of battling weeds, and that's why we've designed this weeder to be your ultimate ally in the fight against unwanted garden invaders.
Take control of your garden's destiny, and maintain its pristine appearance effortlessly with our Hand Weeder. Whether you're a seasoned gardener or a beginner, this tool will make weeding a breeze and let you enjoy the true beauty of your outdoor space.
Don't let weeds dictate the look of your garden any longer. Add our Hand Weeder to your gardening arsenal and watch your garden flourish like never before