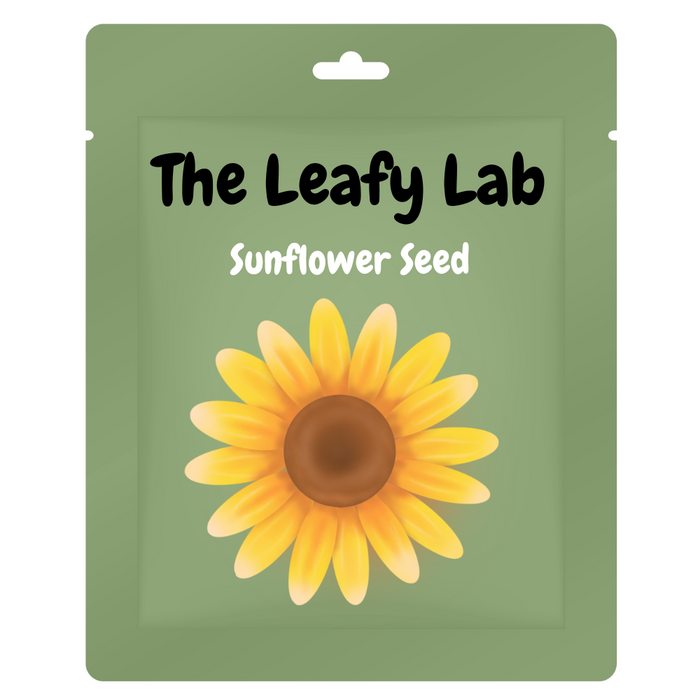 The Leafy Lab Sunflower Seeds 8gram, Multicolor
Original price
Dhs. 25.00
-
Original price
Dhs. 25.00
"Multicolor Sunflower Seeds 8g for Agriculture - Boost Crop Health in the UAE"
Product Description:
Elevate your agricultural endeavors in the UAE with our premium Multicolor Sunflower Seeds, specially crafted to enhance crop health and yield. These 8g seed packs contain the promise of vibrant, robust sunflowers that can improve your farm's soil quality and attract beneficial pollinators.
Key Features:
Diverse Varieties: Our multicolor sunflower seeds offer a captivating mix of sunflower varieties that can be a valuable addition to your agricultural landscape. Their colorful blooms can enhance the aesthetics of your farm while serving practical purposes.

Natural Soil Enrichment: Sunflowers are known for their ability to extract toxins from the soil and improve soil health. Planting these seeds can help rejuvenate your fields, ensuring a fertile environment for other crops.

Attract Pollinators: Sunflowers are natural magnets for bees and other pollinators. By incorporating multicolor sunflowers into your agricultural practices, you can boost pollination rates, potentially leading to higher crop yields.

Sustainable Farming: Promote sustainable agriculture by using these sunflower seeds as cover crops or as part of crop rotation strategies. They can help control weeds and reduce the need for chemical herbicides.

Scenic Beauty: Beyond their practical benefits, multicolor sunflowers can create picturesque landscapes that attract visitors and provide photo-worthy backdrops for your farm.
Why Choose Us?
Quality Assurance: Our multicolor sunflower seeds are carefully sourced and tested to meet the highest agricultural standards in the UAE.

Expert Guidance: We provide expert advice and resources to help you incorporate multicolor sunflowers into your farming practices for maximum benefit.

Crop Enhancement: Experience improved soil quality, increased pollination, and a more visually appealing farm with our premium sunflower seeds.
Transform your UAE farm into a vibrant and fertile paradise with our Multicolor Sunflower Seeds. Buy now and witness the positive impact these seeds can have on your agricultural endeavors. Order today to optimize your crop health and yield!