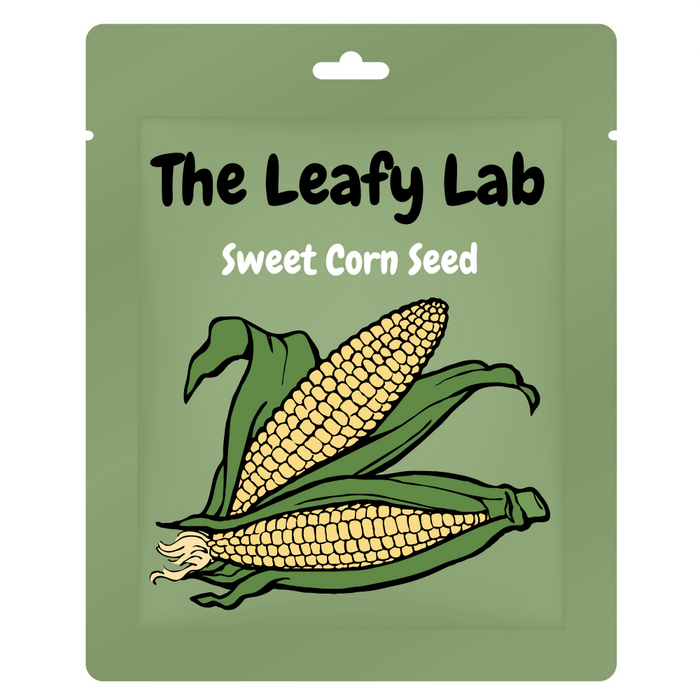 The Leafy Lab Sweet Corn Seeds, 100 Seeds
Original price
Dhs. 340.00
-
Original price
Dhs. 340.00
Dhs. 340.00
-
Dhs. 340.00
Current price
Dhs. 340.00
"Premium Hybrid F1 Sweet Corn Seeds for Exceptional UAE Harvests"
Product Description:
Discover the secret to achieving outstanding sweet corn harvests in the UAE with our premium hybrid F1 sweet corn seeds. These seeds have been carefully developed to thrive in the unique climate and conditions of the UAE, ensuring that you can enjoy bountiful and exceptionally sweet corn on your farm.
Key Features:
Unmatched Sweetness: Our hybrid F1 sweet corn seeds are renowned for their extraordinary sweetness and tenderness. You'll enjoy the delightful taste of fresh sweet corn with every harvest.

High-Yield Variety: Maximize your crop yield with these high-yield seeds. Your farm will be filled with rows of succulent sweet corn that are perfect for both local consumption and commercial markets.

Rapid Growth: These seeds are designed for quick germination and rapid growth, allowing you to enjoy your sweet corn harvest sooner than you might expect.

Adaptability: Our hybrid F1 sweet corn seeds are adaptable to various soil types and can withstand the UAE's fluctuating weather conditions, making them ideal for local farmers.

Pest and Disease Resistance: We've engineered these seeds to be resistant to common pests and diseases, reducing the need for chemical treatments and promoting eco-friendly farming practices.
Why Choose Us?
Local Expertise: We understand the unique challenges and opportunities of sweet corn farming in the UAE. Our seeds are tailored to suit your specific needs.

Quality Assurance: We are committed to delivering the highest quality seeds, ensuring that your sweet corn crop is of exceptional taste and appearance.

Customer Satisfaction: Join the ranks of satisfied farmers who have experienced remarkable results with our hybrid F1 sweet corn seeds. Your success is our top priority.
Elevate your sweet corn farming in the UAE to new heights with our top-quality hybrid F1 sweet corn seeds. Purchase now and experience the difference in flavor and yield. Order today to secure your future harvest!